Five reasons why email marketing is essential if you're looking to recruit new members
When it comes to membership recruitment in the private club industry, effective email marketing campaigns are crucial.  Email marketing is a vibrant and powerful way to connect with people.  It's personal and it allows you to tailor your message directly to your audience.  Email allows you to share your clubs story, to provide helpful tips and information, and to remain top-of-mind when a prospect decides it's the right time for them to join a club.
Here are five reasons why email marketing is beneficial if you are looking to recruit new members:
1. Brand Awareness.
Brand recognition, or brand awareness, refers to how familiar your brand is to your prospective members and whether they recognize it when they see it. It is comprised of your logo, brand colors, club name, the tone used on your website and your tagline among other things.  Your brand is what people say about your club when you aren't in the room.  Email marketing allows for the opportunity to showcase our brand to the consumer and get the message across in the way we want consumers to see it.  When you communicate with your audience on a regular basis, they will naturally become more aware your brand and what it stands for.
2. Segment your prospects.
We've all heard the saying, 'you can't be everything to everyone,' and that couldn't be truer when it comes to segmenting your audience.  Categorizing your prospective members into different lists based on their preferences allows you to market with a personal touch.  For example, if your club is looking to increase junior membership sales, try sending a customized email to your database that fits within the age limitations you have set.  Within that email, make sure to include photos of other juniors enjoying the amenities at your club and talk specifically about the programs that your club offers to engage with the younger demographic of membership.  Do you have specific events coming up that they may be interested in?  Extend an invitation for them to partake so they can get a taste of what it's like to be an active member and so they are able to connect with like-minded individuals that they can picture themselves getting to know once they join your club.
3. Improved Communication.
Is your club embarking on a renovation?  Do you have an upcoming price increase?  Are you close to forming a waitlist?  Get the word out! Email marketing allows you to share your story and keep your club top-of-mind when it comes to the thoughts of consumers.  Allowing your prospective member database to be the first to be informed lets you build trust and most importantly, it creates anticipation and excitement about joining your club.
4. Measurable & Cost-Effective.
There are many email marketing platforms that come at no cost and most offer built-in analytics that provide insight on your results. You'll see information like how often your emails were opened and by whom, who clicked links in the email, how many emails "bounced" or did not reach a user, and who unsubscribed.  This allows us to follow up and target the most interested prospects.  It's an excellent way to get a pulse on a large group of people in a short amount of time.
5. Creates the F.O.M.O. (Fear of Missing Out)
 Landing in the inboxes of someone who has already expressed interest in your club and sharing with them a list of the upcoming events for the season is a fantastic way to create FOMO.  To capture the attention of your prospects, try using less text and more photos.  Using pictures of members enjoying the amenities is just the realistic touch your email subscribers are looking for. Photos of food, friends and fun create an emotional response to your club and entices a prospect to read and click thru your email.
As a Membership Director, you have many channels available to reach your audience of prospective members, but email marketing is by far the most effective channel to attract, engage and connect with an audience that has already shown interest in you. Email marketing possesses the firepower to bring you sales, improve your engagement, establish your brand image, and it will bring a direct impact to the communication between you and your next membership sale.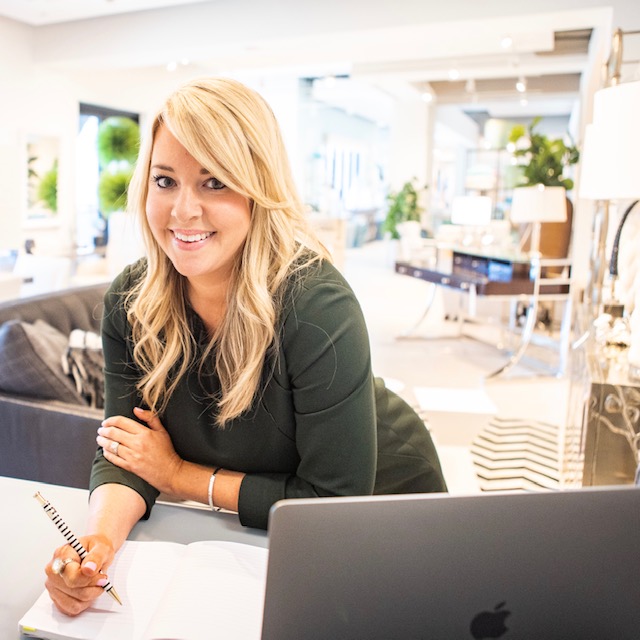 Melissa Hansen
Melissa Hansen is a private club membership + marketing educator that provides resources to industry professionals who are striving to get creative and think outside the box. Through her education, training and online masterclasses, Melissa has worked with over 200 clubs worldwide providing membership professionals with tools to take their game to the next level. Melissa has spoken with several CMAA and PCMA Chapters and has presented at conferences throughout the country. Her passion is delivering actionable strategies to improve member engagement, sales, and retention.